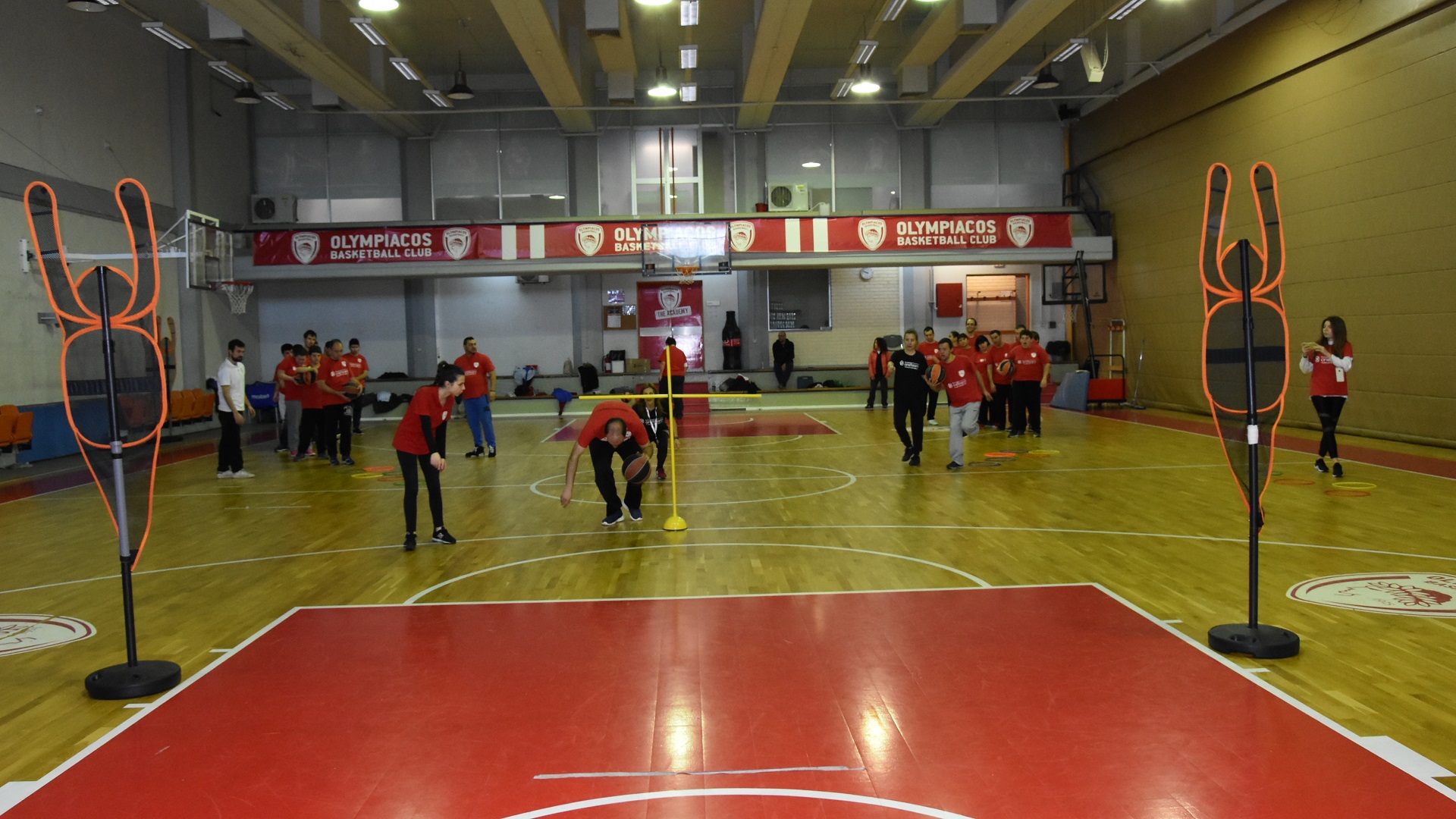 One Team: The hard work continues!
Another tiresome but entertaining at the same time, as well as super conducive practice test, took place Friday morning(01/02) at the facilities of the Olympiacos Academies in the framework of the "One Team" social responsibility program.
The practice planned by our coaches for the trainees of the "Horizons" institute included exercises with the ball for the warm up, jumping, balance, low dribbling and of course shooting.
Nevertheless, thing got tougher in the procedure, since exercises aimed for the athletes to utilize their memory, work on their orientation in the field as well as their touching skills.
After the end of the practice session, everyone received a calendar of the Olympiacos Academies and posed for the camera smiling with their calendars at hand.
Look at the photos here...