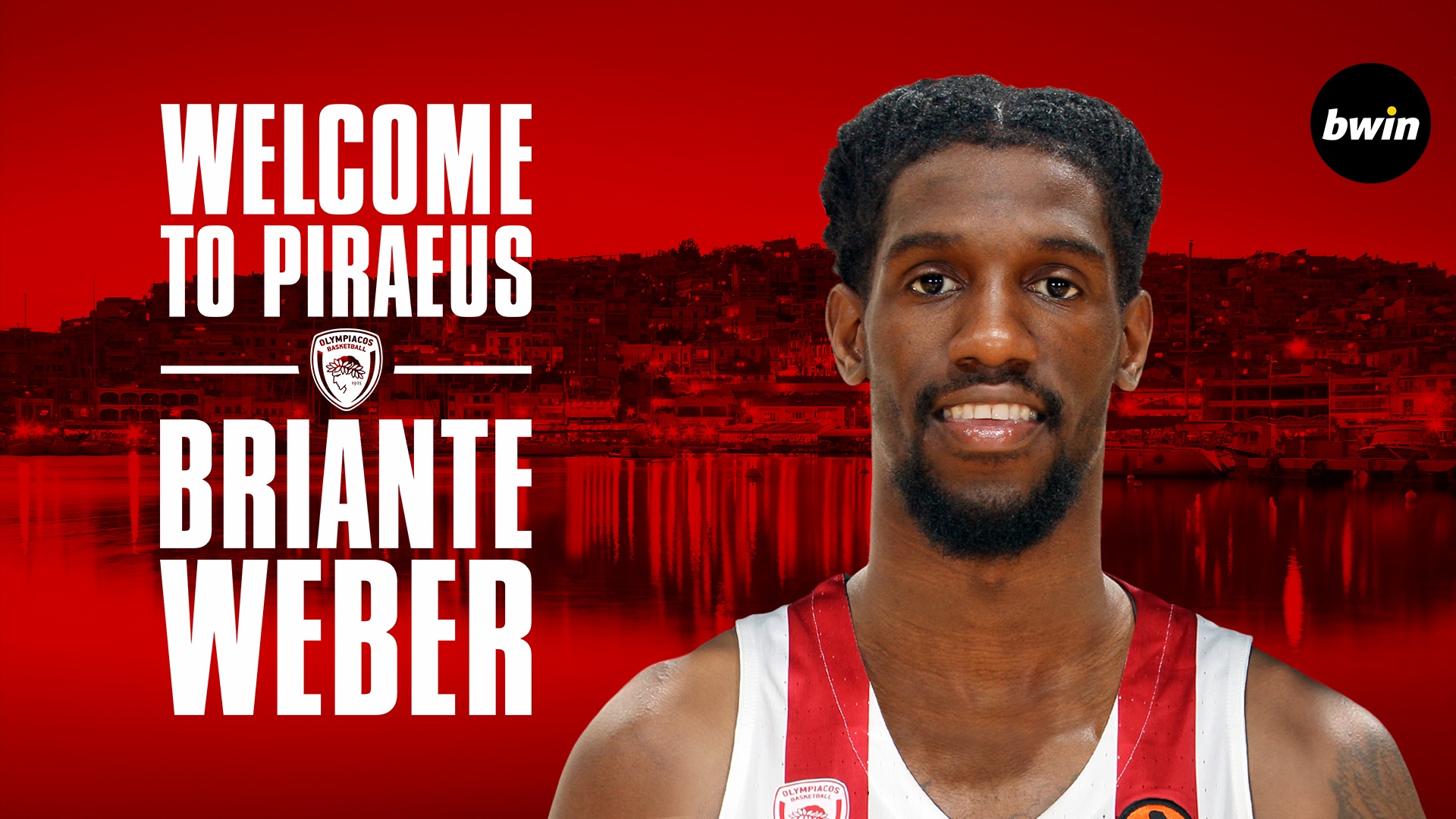 Olympiacos signs Briante Weber
Olympiacos BC has signed the American guard Briante Alexander Weber .
Who is Who
He was born on December 29, 1992 in Chesapeake Virginia and measures 1.88m.
He played for the VCU Rams while at college. He began his professional career during the 2015-16 season with the D-League and the Sioux Falls Skyforce. He signed a 10-day contract with the Memphis Grizzlies in March, 2016 and debuted in the magical world of the NBA the same night he signed his contract… In April 2016, he signed with the Miami Heat and stayed with them until October 22, 2016.
He returned to the D-League and Sioux Falls Skyforce in the beginning of the 2016-17 season, and once again fought for a spot in the NBA signing a 10-day contract with the Golden State Warriors. Three days following the signing of the contract, he found himself with the Santa Cruz Warriors (D-League), returning to the Warriors on February 21. But he still did not stay. On February 27 of 2017 he signed a new 10-day deal, this time with the Charlotte Hornets which was extended through July 28, 2017.
The beginning of the 2017-18 season found him with the Houston Rockets, leaving them in January 2018 and once again wearing the Sioux Falls Skyforce. He made an NBA come back with the Memphis Grizzlies, but returned to the Sioux Falls Skyforce this past October.
His stats (2018-19)
In 21 games he averaged 15.1 points, 4.5 rebounds, 6.2 assists and 2.9 steals.
Individual achievements
Member of the second All –NBA D-League team (2017)
Best D-League defensive player (2017, 2018)
He was the best defensive player of the season while at college three times (2013, 2014, 2015)
Top NCAA player for steals (2014)