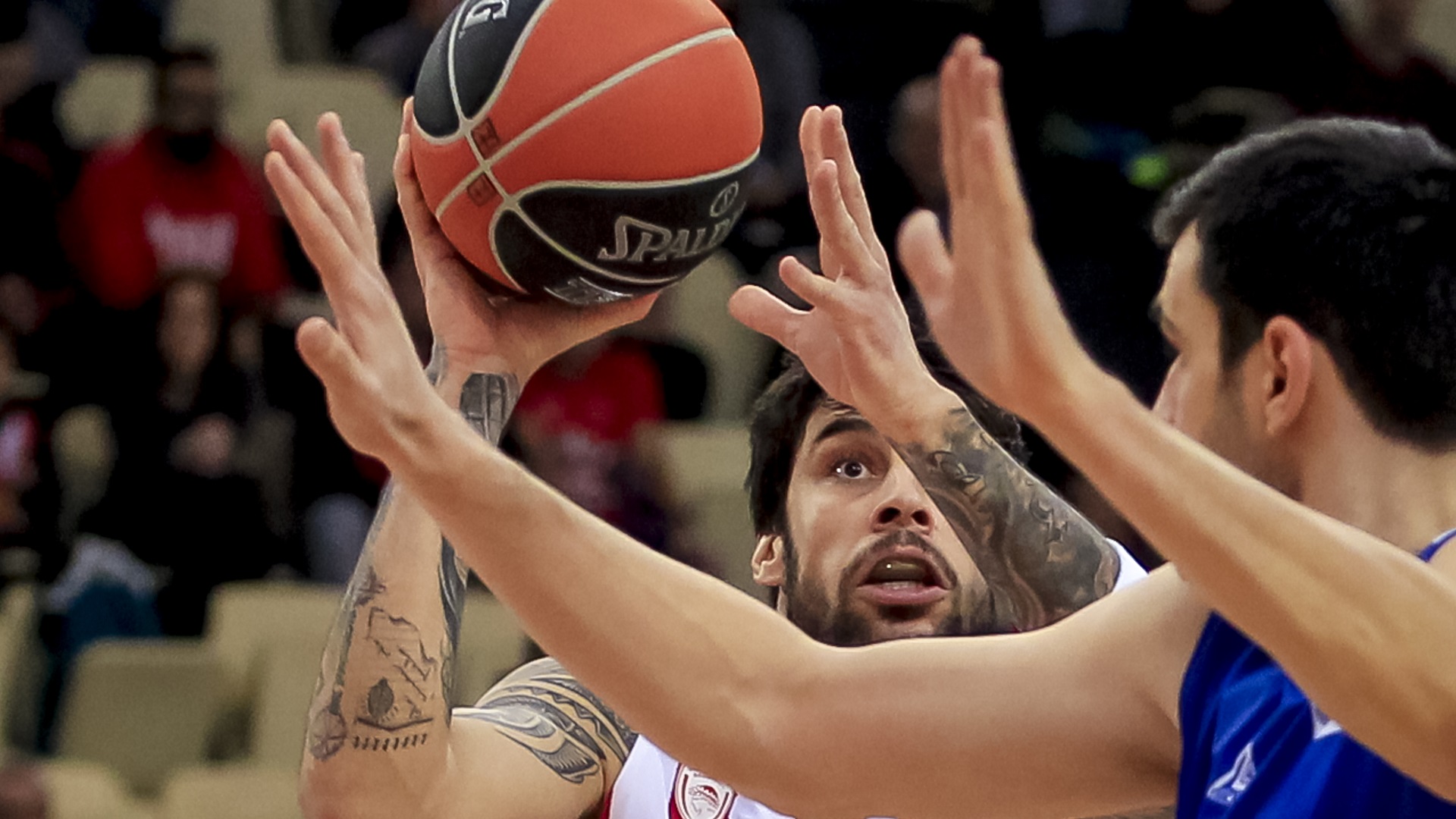 An easy victory over Kymi (vid)
Olympiacos bested Kymi at the SEF 92-69, for the 15th day of the Betshop Basket League. Kostas Papanikolaou did not play the game, due to receiving a knee blow in the game against Fenerbahce that created a hematoma in his right leg.
The 'reds' were leading 13-7 at 6', however, Kymi, relying on Tountziarakis, succeeded in answering back running a 7-0 streak and getting ahead 13-14. This was the first and last time the guests found themselves leading. Axel Toupane scored a three that made the score 16-14, which marked the end of the first quarter, while then our team put pressure in the defense, moved the ball excellent when attacking and with Zach LeDay leading the offense, took the margin to +16 (34-18, at 16'). The guests tried to chip the margin away, however, they weren't able to come closer to less than 10p. (42-32).
In the beginning of the 3rd quarter, our team increased the difference to +14 (46-32), however, turnovers and defensive mistakes allowed Kymi to find target from behind the three point line and close in at 3p. (50-47, at 25'). David Blatt immediately called for a time out and upon returning on the floor his players were transformed! Playing superb defense and relying on their low post strength, they ran a partial 14-2 and restored order (64-49, at 29'). They did not stop there though. Following the same tactics, they increased the difference mark to +25 (88-63 at 38') and turned the game into a procedure.
The quarters: 16-14, 42-32, 64-51, 92-69.
Οlympiacos (Blatt): Printezis 12, Spanoulis 16 (3), Μilutinov 2 (6 reb., 4 as), Williams-Goss 10, Τimma 6 (1), Vezenkov, Αgravanis 7 (1), Μantzaris 3 (1), Strelnieks 6, Τoupane 10 (2), Leday 20 (7 reb).
Κymi (Κoutsos): Τountziarakis 10, Suggs 2, Washington 15 (1), Lewis 18 (1), Williams 8 (2), Poulianitis 8 (2), Τsiaras 2, Μaragkos 6, Geromichalos, Mitsibonas, Μargelis.
«Our fans help us win games»
David Blatt extended an open invitation to the 'reds' fans in view of the crucial game against Barcelona (31/01, 20.00 CET), at the SEF. "I think it's important to play a good game for the Greek League, before a big Euroleague game. We have a big game for the Euroleague ahead of us and I think we played a solid and positive game tonight. We played good defense, ran, we could have had better percentages, but you can't have that every day. Despite that, we did a very good job. As I said before, we have a very big game ahead of us on Thursday and our fans are a big part of what Olympiacos stands for. I wish and hope to see our fans in the bleachers, because it's important and it's a fact that they help us, when they come here and offer their spirit and energy. I can remember many games we won this season thanks to them".