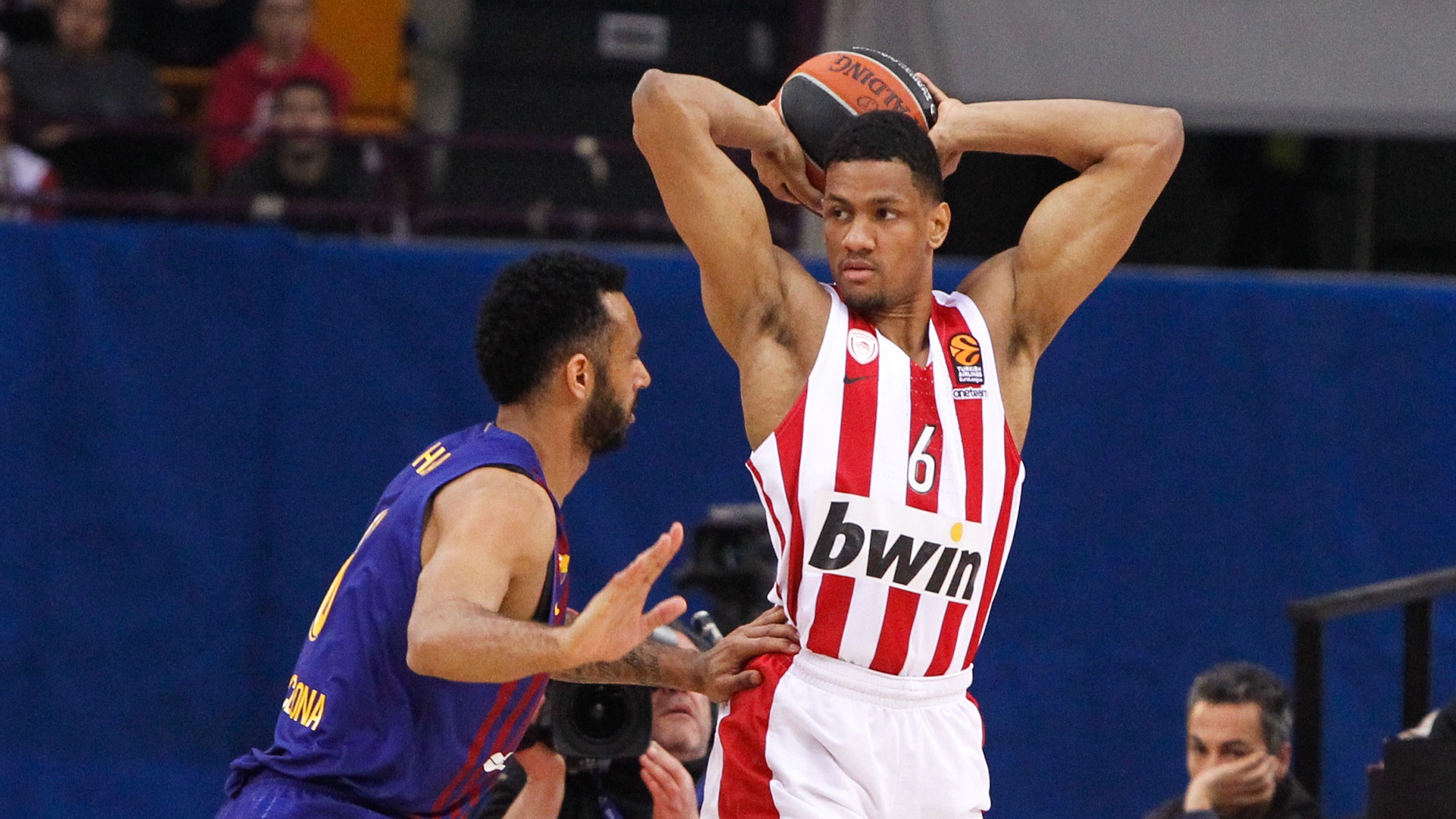 A terrible performance and a heavy home defeat
Olympiacos did not live up to the importance of the game against Barcelona. The 'reds' lost at the SEF55-76 (for the 21st round of the Euroleague) and except from the two ranking points and the point difference between the two teams, has not lost significant ground in terms of securing one of the top four seeds of the regular season.
The first quarter was disheartening for Olympiacos. The pressing defense of the Catalans caused a major offensive problem to our team that got only to score 6 points during that time. At the same time, the guests were easily scoring both from the perimeter, as well as from within the post, resulting in building a +21 lead (6-27, at 10'). In the second quarter however, Blatt's players appeared to be transformed. Relying on their good defensive game - thanks to which they did not allow Barcelona to score for about seven minutes - they ran a 15-0 streak and closed in at 6p. (21-27, at 17').Blazicscored a three which brought an end to the impasse the blaugrana were facing, and after that they took advantage of the tragic percentages of the hosts from behind the three point line (3/15), hence closing the first half leading by 10 (28-38).
The 'reds' tried to close in at the score mainly with Janis Strelnieks, however, turnovers and poor offensive choices, combined with the excellent percentages by Chris Singleton, did not allow them to do so (43-55, at 30'). The Catalans ran a partial 6-0 in the first four minutes of the fourth quarter and got the margin up to +18 (43-61), and the end for the reds came somewhere there… Our team lacked both the offensive solutions and the mental strength for the big comeback, succumbing to a heavy defeat.
* KostasPapanikolaouplayedonly 2:09'' sincehehasnotfully recovered from his injury (right knee hematoma).
The quarters: 6-27, 28-38, 43-55, 55-76
Οlympiacos (Blatt): Williams-Goss 9 (1), Τoupane4 (1), Spanoulis 7 (1), Τimma 1, Μilutinov 13 (8 reb, 3 as), Strelnieks 13 (1), Vezenkov, Printezis 6 (6 reb), Papanikolaou, Bogris 2, LeDay
Barcelona (Pesic): Seraphin 8, Pangos 9, Singleton 18 (5), Hanga 11 (1), Blazic 8 (2), Heurtel 7, Οriola2, Κuric, Claver 3 (1), Tomic 10
«I apologize to our fans»
David Blatt felt the need to apologize to the fans that packed the SEF and supported the team. "Congratulations to Barcelona. They played a very good game. Obviously, the way we played in the first quarter and the way Barcelona did was what made the whole difference in the game. We were forced to trail them and that got us out of plan. I want to apologize to our great fans that came here and supported us all the way. Unfortunately, our performance was not of the same level as theirs. It was a tough loss that forces us to make adjustments and return to way we had been playing a few weeks ago. Tomorrow is another day".
Asked on whether it was Barcelona's guards that hurt Olympiacos, he replied: "It's weird that at the end of the day, Barcelona scored 76 points. They average 74 when they lose and 84 when they win. Pangos scored 9 points and Heurtel 7, they did not score too much and I don't think that these positions hurt us a lot. They did not hurt us offensively more than what we had anticipated. What hurt us was our very poor offense. They took us out of rhythm with their aggressive defense very early in the game and we were forced to trail early on. We had a very poor offensive game and I don't have any excuses about that".
About how much Zack LeDay got to play, he said: "Some days, you understand that some player is not going to be giving you much and you have a decision to make. Maybe it's the right one, maybe not. I felt he wasn't doing a good job defending when he came into the game and if you take a look at his stats during these six minutes you will probably understand what it felt to me. However, he has played many good games for us this season and he will play more good games in the future".
Asked if Olympiacos is lacking a player that can create situations, he said: "Yes, we probably miss something like that".
Finally, about the problems created by the tall front line Barcelona used, he pointed out: "Maybe that was a problem. However, we had beaten them in Barcelona with the same front line. I don't know if it's only that, but it makes sense given what happened tonight. Do you know how many points Singleton had scored in the first game? Zero. He had been the same player, the same front line, but tonight they got us. That's because he got taller? No, he just proved how good a player he is. We had done a very good job on him in the first game and a very poor one tonight. We'll sit with my associates tonight to talk and find solutions. We are down right now and this something that happens during a season. We have to work harder to get out of the jam. And that's exactly what we are going to be doing".
«It was a perfect game for us»
On his part, the Barcelona coach, SvetislavPesic, pointed out: "What can anyone say when you win in the SEF by 21 points? We stopped Olympiacosfrom scoring more than 55 points. We don't need to analyze the game a lot. We prepared very well for it. Olympiacos is a team that has the ability to diversify their defense depending on the situation, from match up to man to man. However, we played very well, with confidence and our defense was one of high level. Especially our transition defense. We did not allow Olympiacos to score easy points, we controlled the rebounds, and we grabbed 14 offensive ones. We got confident with our shooting, and we had very good balance with our inside game with Seraphin and Tomic, while Singleton found good shots from the perimeter which he made. It was the perfect game for us".