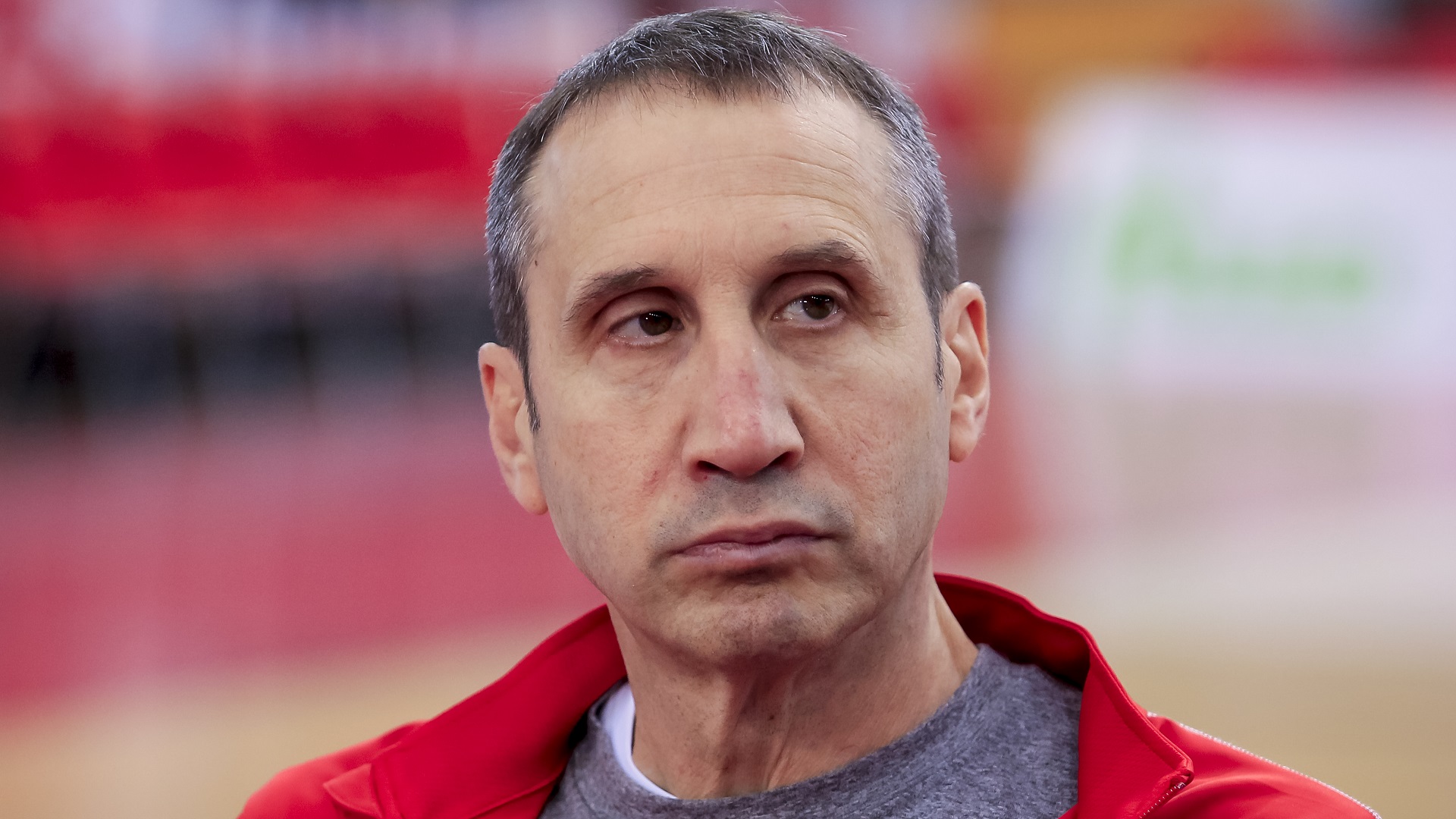 Blatt: "Let's give all we've got»
Olympiacos will be facing Barcelona at the SEF tomorrow (31/01, 20.00 CET), in an extremely crucial match up. That's why, our team's coach, David Blatt, asked his players to give all they've got in this game and the 'red' fans to be present and loud.
"It's a game against a high level team. They definitely have the ability to play well on both ends of the floor. They have height, athleticism, experience and quality. We need to compete at the highest level and be ready give all we've got in such a crucial game", the Olympiacos coach commented, who thinks that tomorrow's game is going to have nothing to do with the one of the first round, when the 'reds' had come back from Barcelona with the victory. "First of all, each game is different. We had obviously played very well in that game, but this is not a guarantee of any kind in view of tomorrow. We need to come out and play with the same level of competitiveness, intensity and will and give all we've got".

Asked on whether offensive rebounds are going to be the 'key', he replied: "They are a very important factor. They are a team with height, athleticism and good players in various positions. We are going to have to do our job in the defense and got after the rebounds, because this is going to allow us to play the kind of game we want in the offense. I want to believe that we are going to be doing a good job in that area".
About Kostas Papanikolaou, who suffered a hematoma in the knee during the game against Fenerbahce in Istanbul and whether he's going to be able to play, he said: "We assess his situation each passing day. He did not play the last game of the Greek League, we'll see how it goes today and tomorrow morning. If he's OK, he's going to play, if not, then the next guy is going to cover for him."
Ticket sales for tomorrow's game (31/01) are high, a fact that satisfies David Blatt: "I'm always happy to watch our fans come to the gym. They motivate us with their enthusiasm and they do lift the team and help us. I can remember more than one game when they were probably the ones that helped us overcome the opponent and got the victory. I appreciate that and hope to see it tomorrow".
«I want us to win»
Sasha Vezenkov talked about the difficulties the encounter entails: "It's a very difficult game, against a team that has been playing well lately. They have the same goals we have. We need to be very focused and very tough. We know what we need to be doing to win this game. We have to protect our home court, so that we continue what we have started".
When asked what it is Olympiacos needs to be doing to get the result he wishes for, he replied: "We need to be very tough when defending, control the tempo of the game as well as the rebounding. Barcelona is a team that goes after every rebounds, they fight each play, they have very talented players. So we need to be very careful with our defense, the tempo and avoid making easy turnovers. If we follow the coach's plan we are going to be alright".
Comparing tomorrow's game with the one of the first round, he stressed: "It's going to be a very different one. I think that Barcelona did not show at the time what they are able to do this season. We had also played very well, very tough. Now, the timing is completely different, but with the same goals".
On whether he or his team mates have Anadolu Efes at the back of their minds, since the team ranks higher than Olympiacos, he made clear: "We know that Barcelona is behind us right now, so we can't be looking either at Efes or any other team for that matter. We have to win, create a margin between us and Barcelona and look ahead. We definitely want to win, it's a final for us and we need all to be 100% ready both physically and mentally".
About his minutes, that have been increased during recent games, he said: "I feel good. Every opportunity is welcome. I'm expecting for the opportunities and I want to be helping my team in every game, either it is with the Euroleague, either with the Greek League. This is my goal, that the team wins and I get to help".
Finally, about the fact that he's going to be playing against his former team, he said: "It's a special game for me, I'm not hiding that. I really want to win, but I try not to think about it. I want the team to win, I want to help and everything is going to be alright".