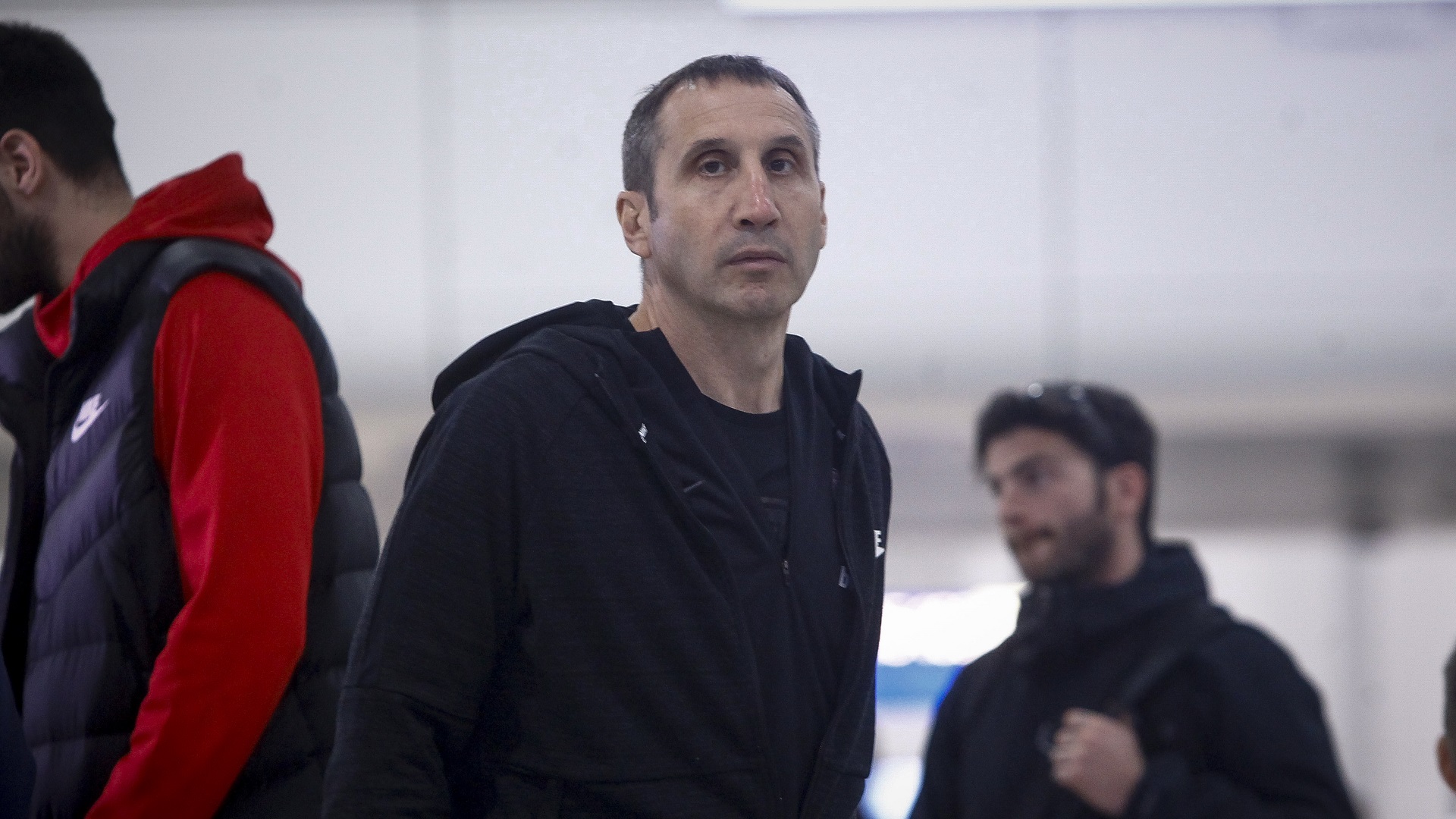 Blatt: "An important game for both teams"
Olympiacos traveled to Israel for tomorrow's game (07/02, 20.05 CET) with a full roster, in view of the game against Maccabi Tel Aviv for the 22nd round of the Euroleague.
"It's a very important game for both teams", the Olympiacos coach, David Blatt, pointed out. "It is certain that Maccabi has improved a lot lately and they have been playing very good basketball".
Asked on whether he has watched the "Face off" movie (where the protagonists practically 'borrow' each other's face) and if he feels that it fits his match up against Giannis Sfairopoulos, given the fact that he had been in the Maccabi bench for years just like Sfairopoulos had been in the Olympiacos' bench, he replied :Yes, I've watched it. It's an interesting approach! I have been told in the past that I kind of resemble Nicolas Cage, but I'd rather resemble Travolta. It's not important that I now coach Olympiacos and Sfairopoulos coaches Maccabi, neither that we are opponents. The important thing is that Maccabi and Olympiacos play against one another".
On whether he's going to have all his players available, he said: "Yes, I hope that everyone is going to be ready to play. That's what I hope". Finally, when asked to make a comment on the addition of Briante Weber, he said: "Right now, all our attention and focus is on the Wednesday game against Maccabi. I will happily and openly talk to you about the addition of the new player at the right moment".
«I hope to be ready»
Kostas Papanikolaou was asked to comment on the presence of Giannis Sfairopoulos in the bench of the Israeli team and if this makes the work of his and his team mates harder. "The level is very high to keep any secrets. For instance we also know coach Obradovic and coach Laso very well too. All the more, we know coach Sfairopoulos, since we had been part of hi daily life and he had been part of ours. Right now, each one of us is minding their own business and only cares about to help their respective teams".
On how he feels, given the fact that he played very little in the game against Barcelona due to a knee hematoma, while he didn't even travel to Limnos for the game against Ifaistos, he said: "I'm fine. We'll see. I feel fine. Today I practiced with no pain. I hope to be 100% ready to help the team tomorrow".
Asked on what it is Olympiacos has to do so as to win the game, he said that… "It's certain that Maccabi has been having an upward course, if you take out the last result against Baskonia. They have completely changed their outlook. Coach Sfairopoulos has put his mark on all of this. And knowing the coach, after a bad Euroleague defeat, I'm sure that during this past week they have worked very hard and they are going to be ready for us. We are also going to need to be ready to be as tough in a very tough court. Maccabi's fans create a very special atmosphere. Our job is not going to be easy. The last sprint for the Euroleague is starting, but as you can see, the level is very high. In previous seasons, the first four teams to run the final sprint would have distinguished by now. Now all teams are very close, from the 4th through the 8th seed. Two losses can leave you out of the playoffs. This says a lot about the level of the Euroleague and now this sprint is the most important one and we need to be very combative, so as to finish the regular season with our heads high and see at which seed we finally rank and what it is we can do after that".
Finally, when asked to comment on the addition of Briante Weber, he said: "Right now we have a very crucial game ahead of us and that's what needs to have our attention. From there on, he will be welcomed, and we hope he can help us in any way he can and hopefully all this blends fine and we continue together and strong for the good of our team».