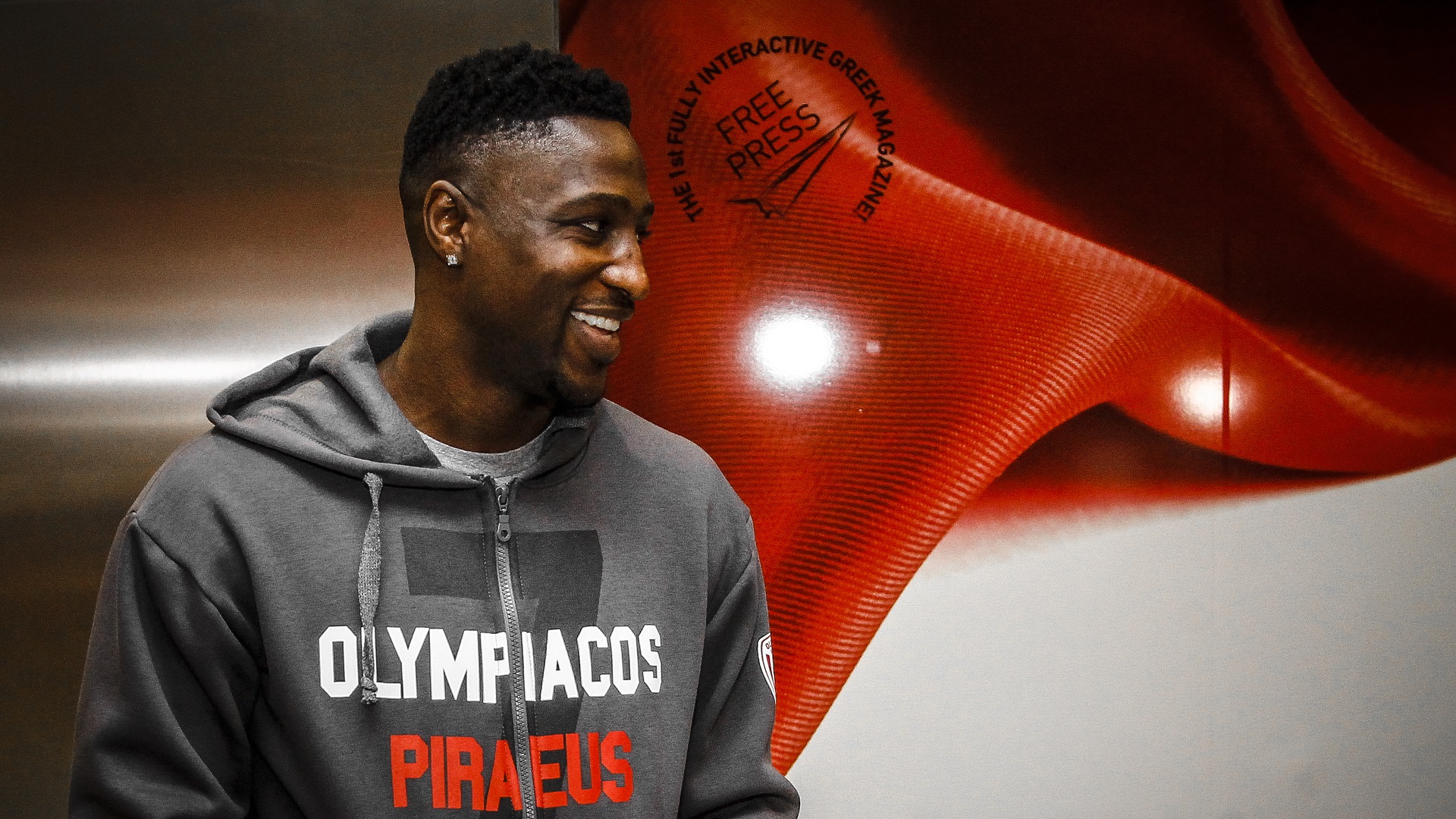 Cherry: "I'm happy to have joined Olympiacos" (pics+vid)
Will Cherry, the new Olympiacos signing, arrived in Greece Monday evening (16/04).
"I know that Olympiacos has a great history", the American guard said. "Even in my rookie season, when I was playing for Zalgiris, I knew a lot about Olympiacos. I have always been watching the battles between Olympiacos and Panathinaikos for the Euroleague and the Greek League. I've witnessed some of the craziest atmospheres in my life. I know that these games are 'crazy'. Olympiacos' gym is among the most historical ones. I've never played there, because we hadn't been in the same Euroleague group at the time, but I have seen it on TV and I have heard many stories. I'm very happy to be a part of this team".
On whether David Blatt's presence factored in his decision to accept the 'reds' offer, he replied: "Definitely. I've worked with the coach in the Summer League and with the Cavs. It has been my dream to play for coach Blatt since the day we both left Cleveland. I knew he had returned to Europe and I hoped he would come and get me one day. It did not happen earlier, but it happened now. I think that timing is everything. It's a privilege to have David Blatt as your coach. He genially cares about his players. I have huge respect for him, so much I cannot put into words. Playing for a coach like him is a dream come true. I mostly see him as a friend and as a mentor. I know he will not let me down. I'm all ears in terms of anything that has to do with David Blatt. I have love for him that dates back four years".
It didn't take him more than 2'' to say yes to the offer to wear the 'reds' jersey! There had been talks earlier on, but I stayed behind due to family matters. So now, that the offer was made again, it seemed like it was meant to be. I told my mother and she told me "it's David Blatt. You will not be getting many chances like this one. To play for a team like this one, with this history and this coach!". So I didn't need to think a lot. It only took me two seconds. I got my ticket to Athens and told them I'll be there whenever you need me".
His message to the team fans is the following: "You should never be worried about the effort. I always come on the floor and try to give 100%. I'll be scoring, I'll be playing defense, I'll be doing all that is needed. However, they should never be worried about the effort. I know it's very important and I don't need anyone teaching me that. I've been playing all my life this way. I want to win. I think that in all sports, the winners are those who command respect".
Look here at the photos from Will Cherry's arrival